Sing for Hope main programming are based in NYC, where they host the country's largest recurring public arts project, the Sing for Hope Pianos. Every year they have 50 visual artists paint pianos that are then spread all throughout NYC's 5 boroughs. They are free to the public to enjoy for 3 weeks before being given to under-served NYC public schools.

Some projects I worked on was signage and banners which helped provide the public with context next to pianos. More internal work was plaques and bench decals that were placed on the pianos, noting the artists and where the pianos were being delivered too.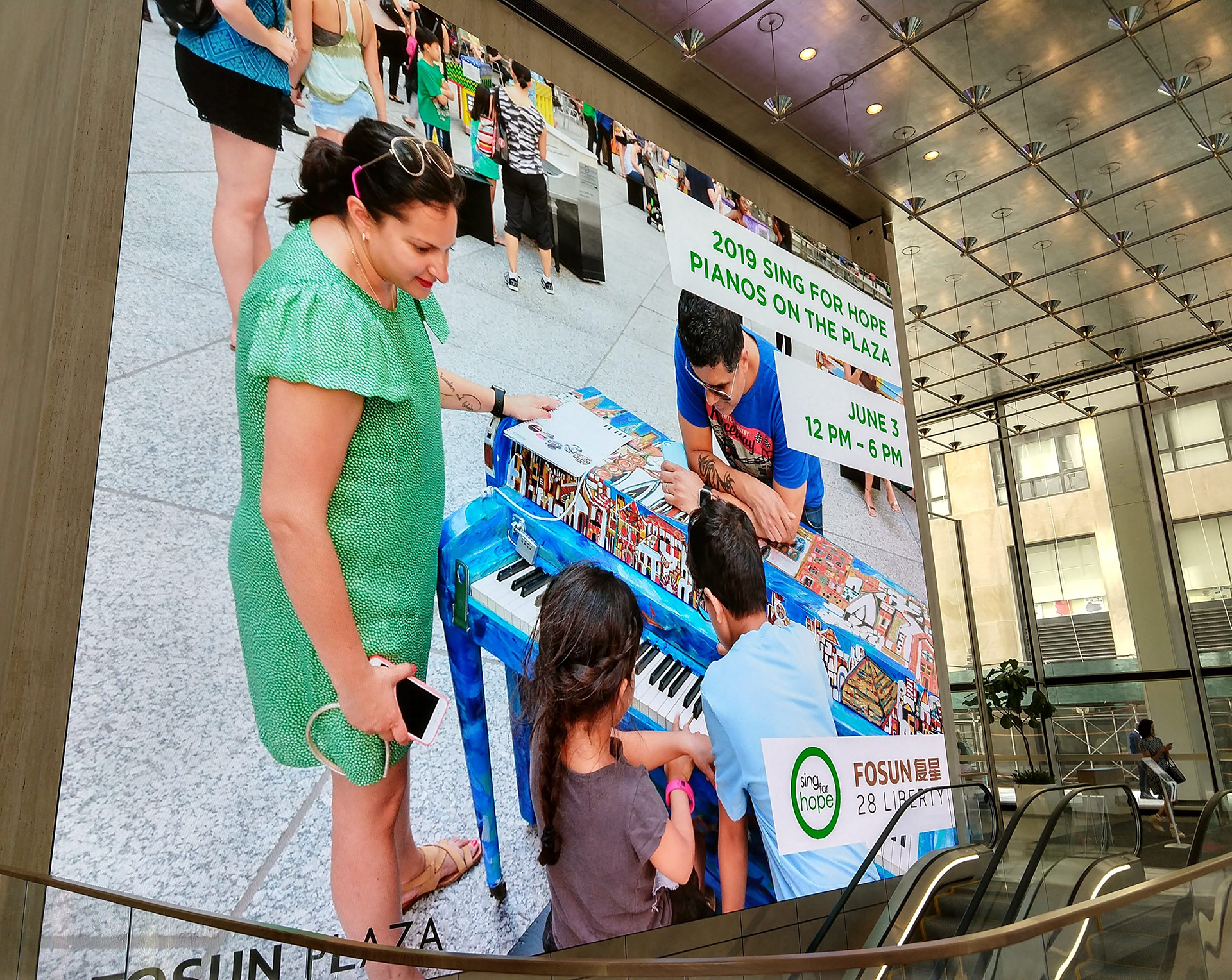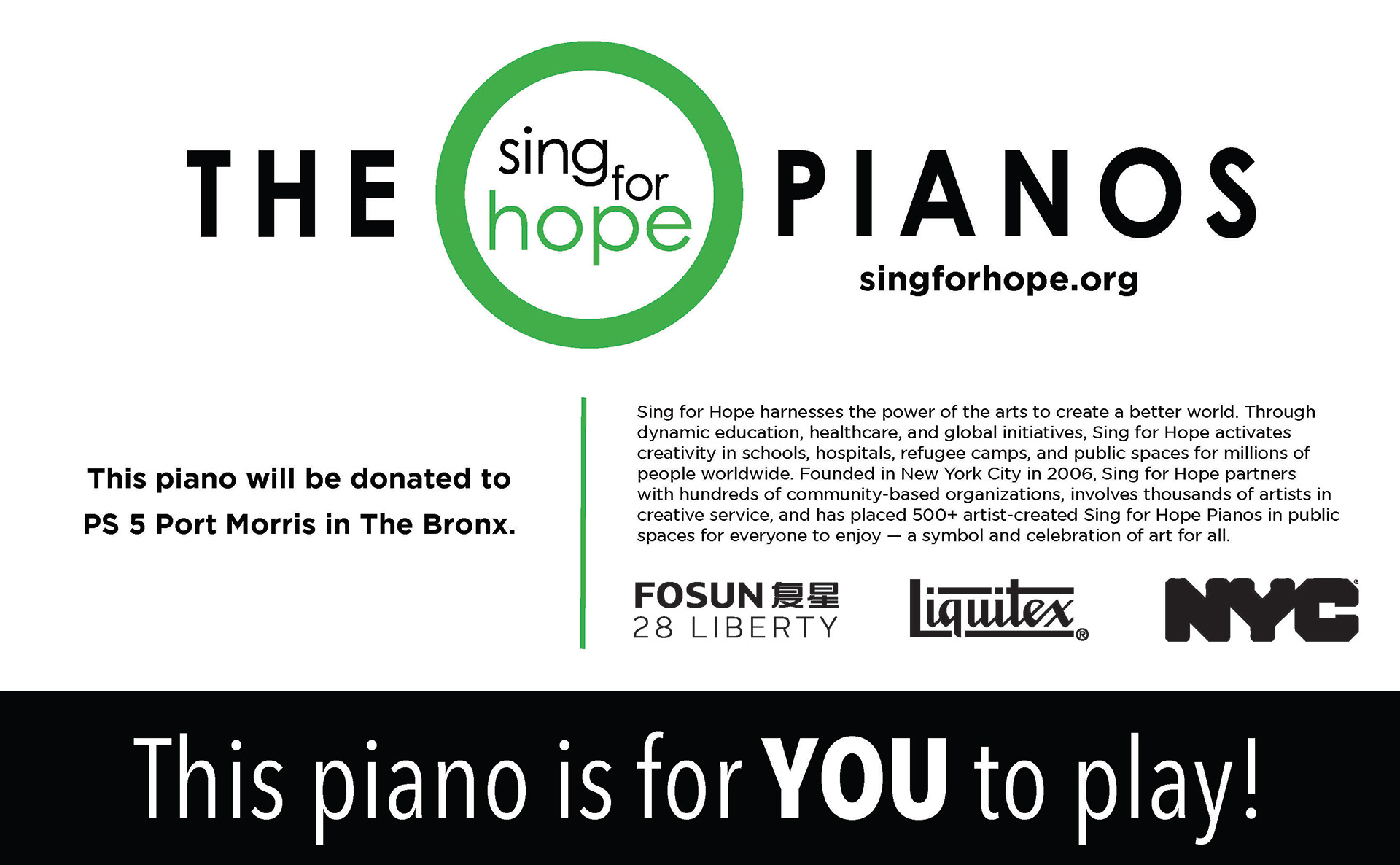 Some of my work included helping with networking and grant applications, designing best ways to show off Sing for Hope's wide programming.
To the right is one of many piano pages, each done for all 5 boroughs and districts in which pianos have been placed. They were sent to encourage councilmen to partake in our 3 week piano program.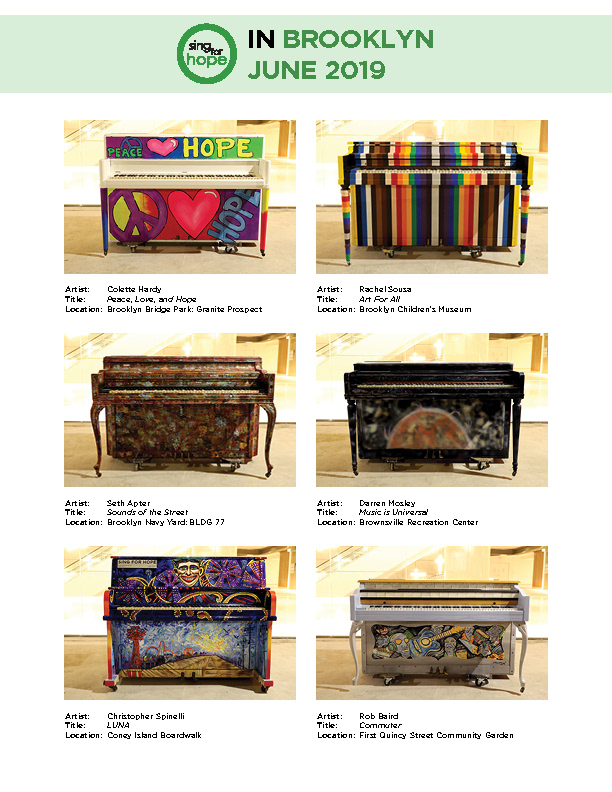 Sing for Hope main programming is based in NYC where they have 1000+ volunteers who perform at healthcare facilities like Mount Sinai, James J Peters VA Medical Center, and ADAPT.
To the right is the inside spread of our Healing Arts collateral, giving insight to programs we offered to our partner sites.

Meetings with these sites helped to bring in $70,000 in contracts as we moved to our pay-to-play model.