Sing for Hope main programming are based in NYC, where they host the country's largest recurring public arts project, the Sing for Hope Pianos. Every year they have 50 visual artists paint pianos that are then spread all throughout NYC's 5 boroughs. They are free to the public to enjoy for 3 weeks before being given to under-served NYC public schools.
Some projects I worked on was signage and banners which helped provide the public with context next to pianos. More internal work was plaques and bench decals that were placed on the pianos, noting the artists and where the pianos were being delivered too.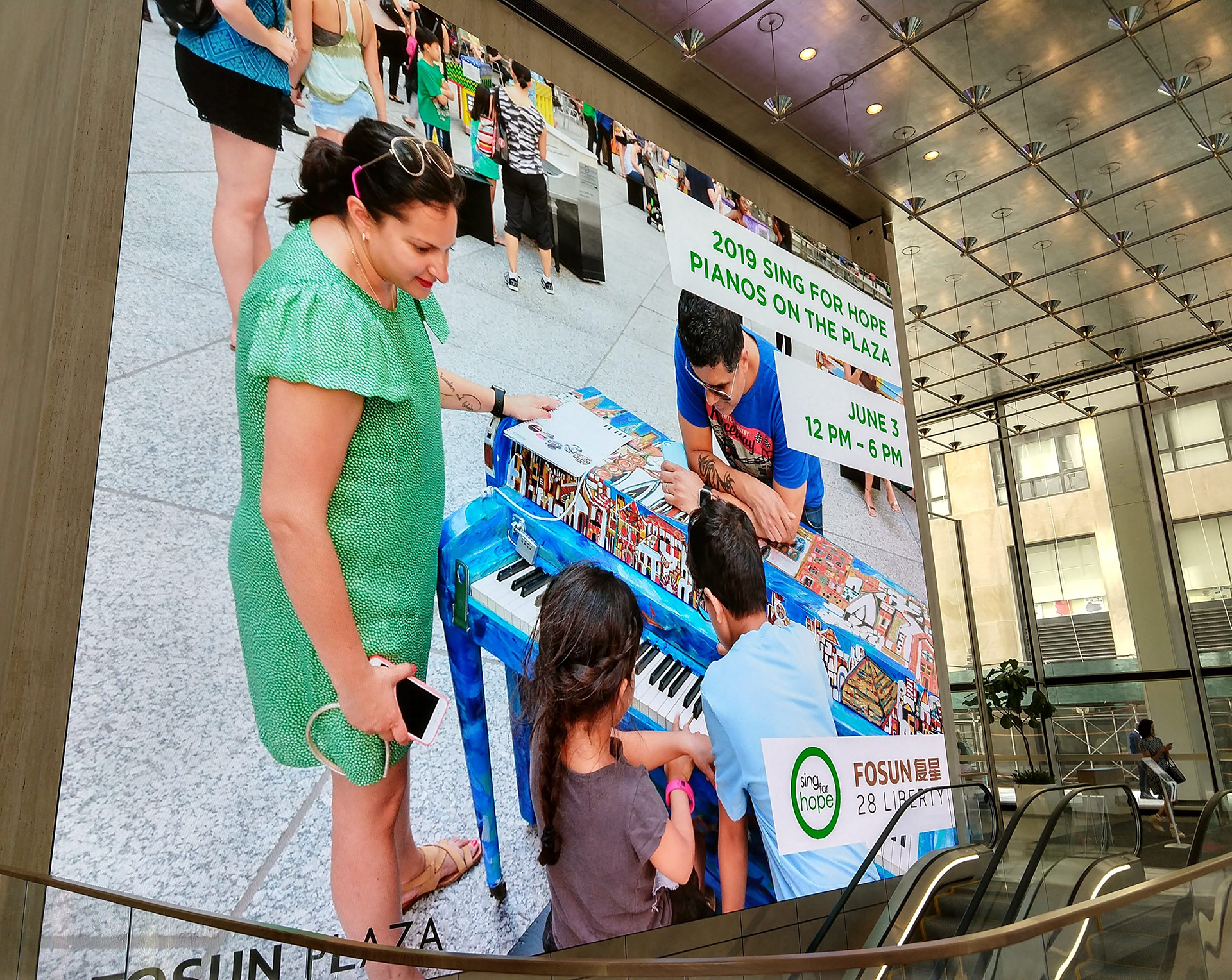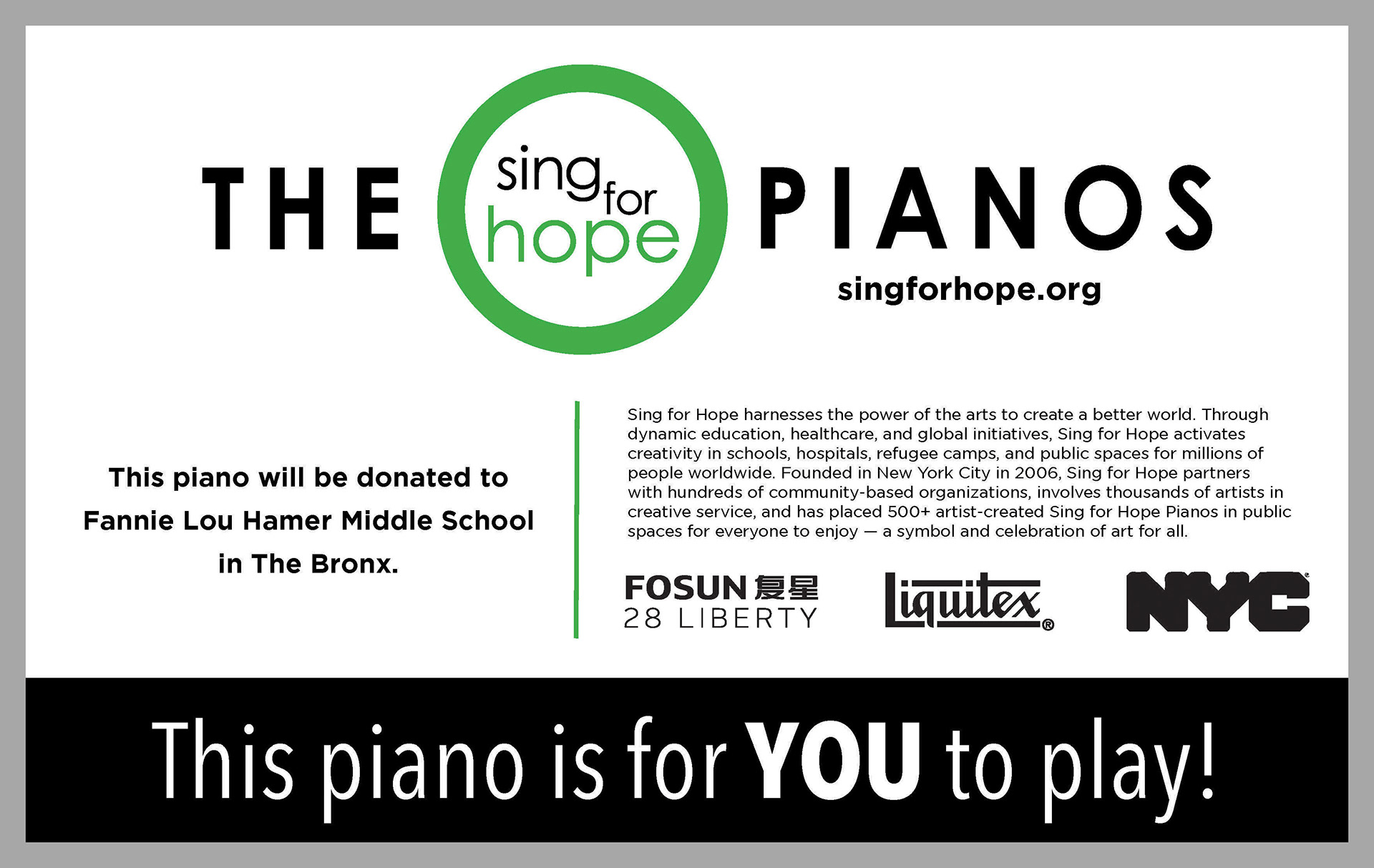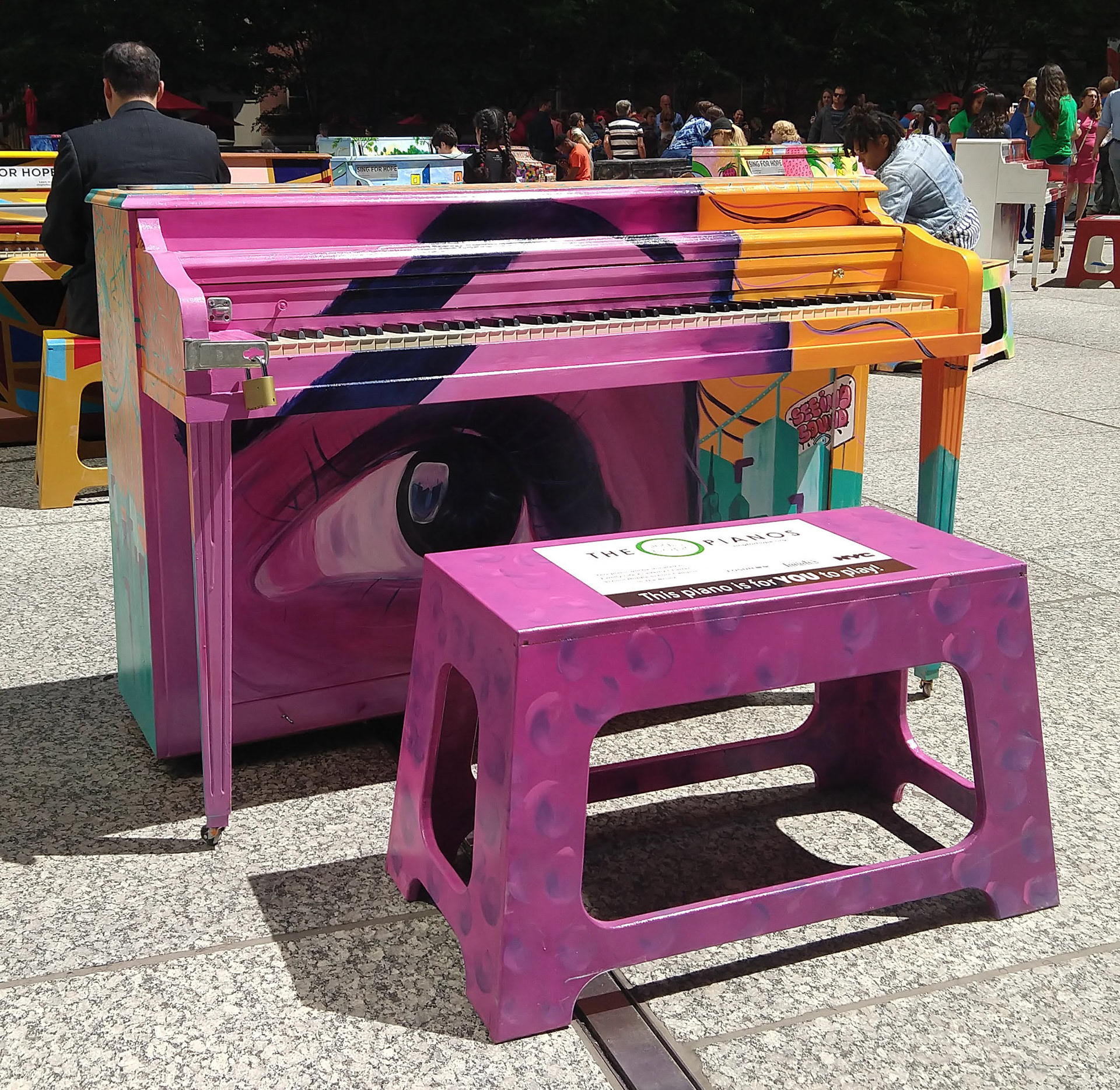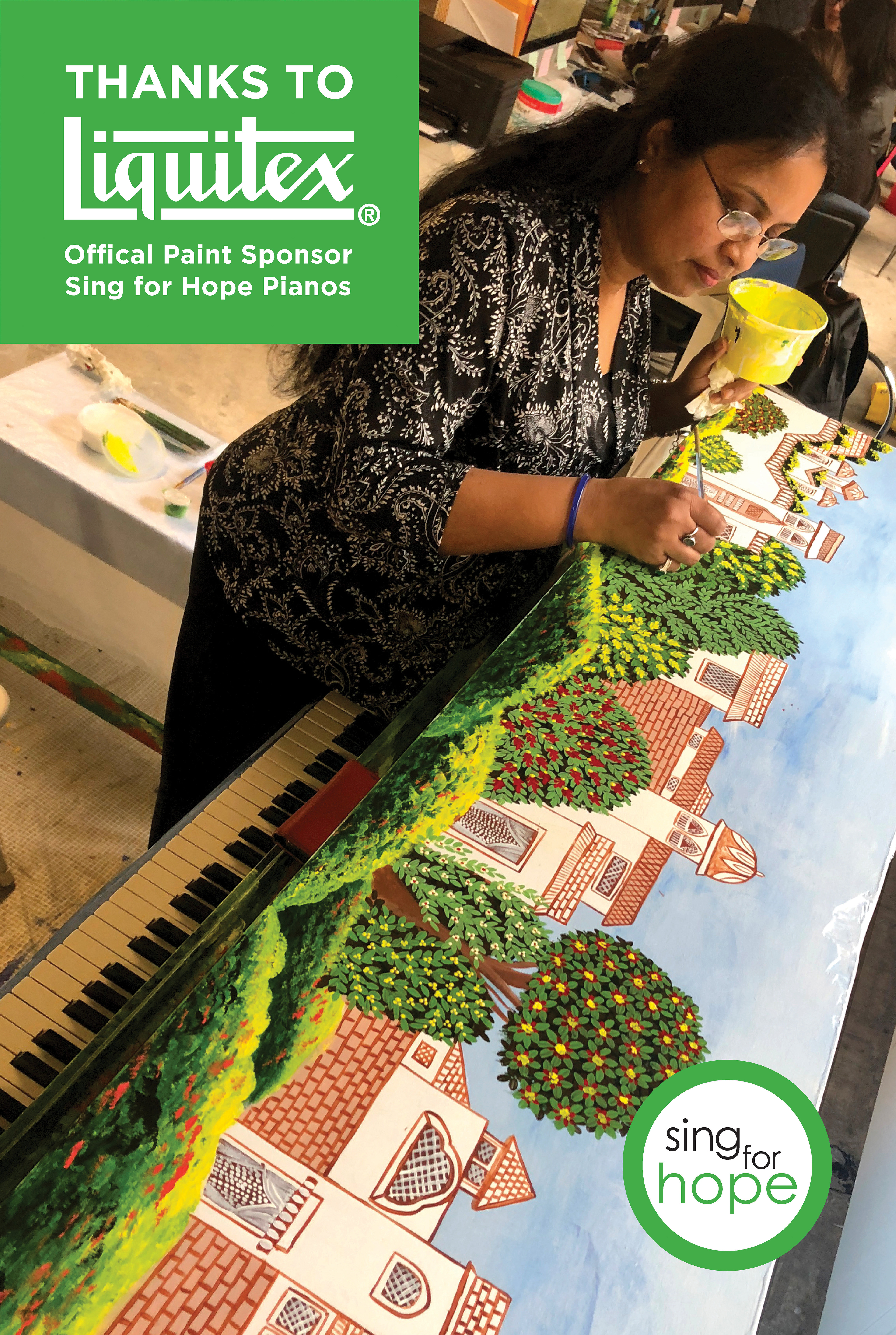 Official Paint Sponsor Sign seen at Sarah Nisbett's drawing workshop.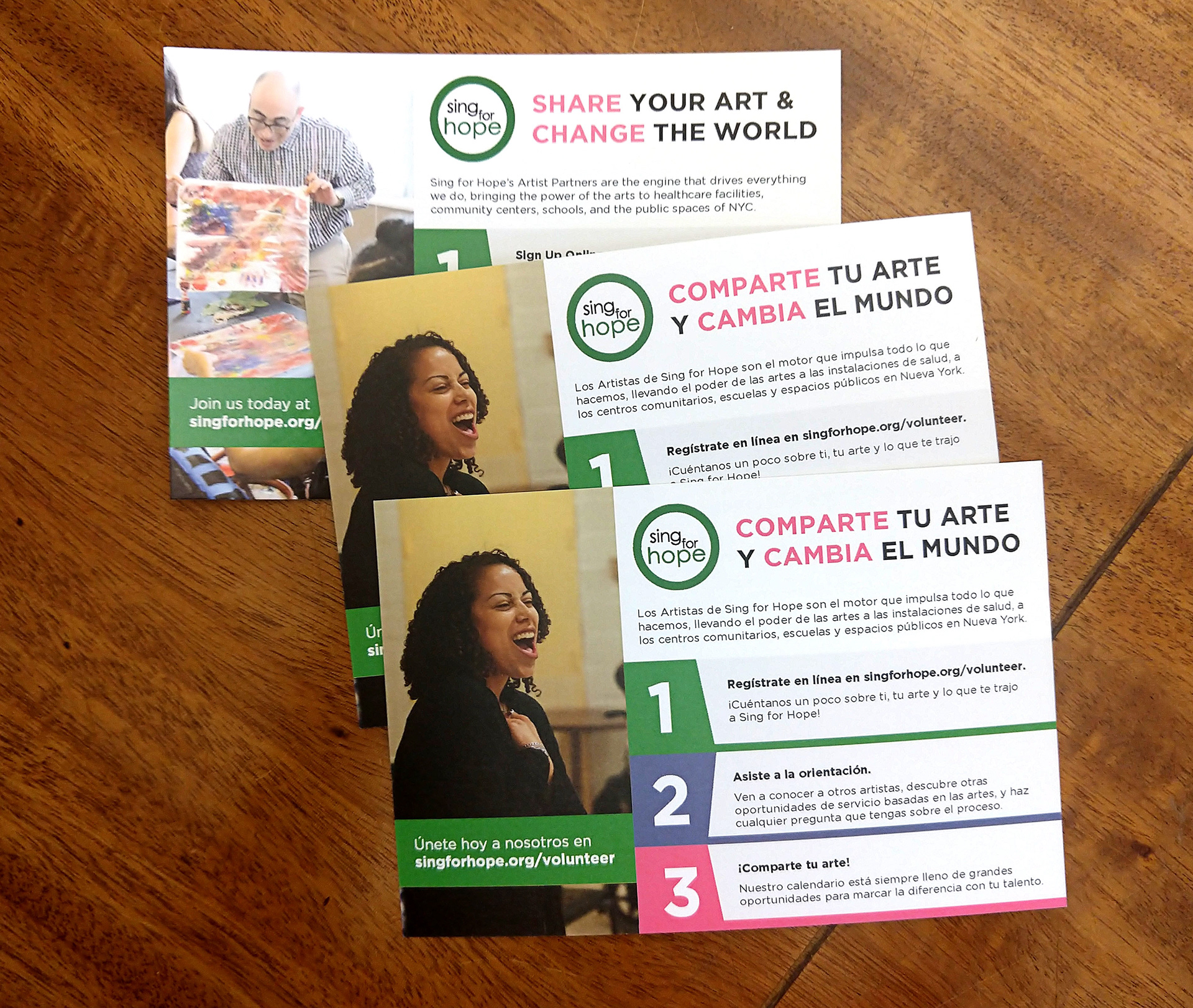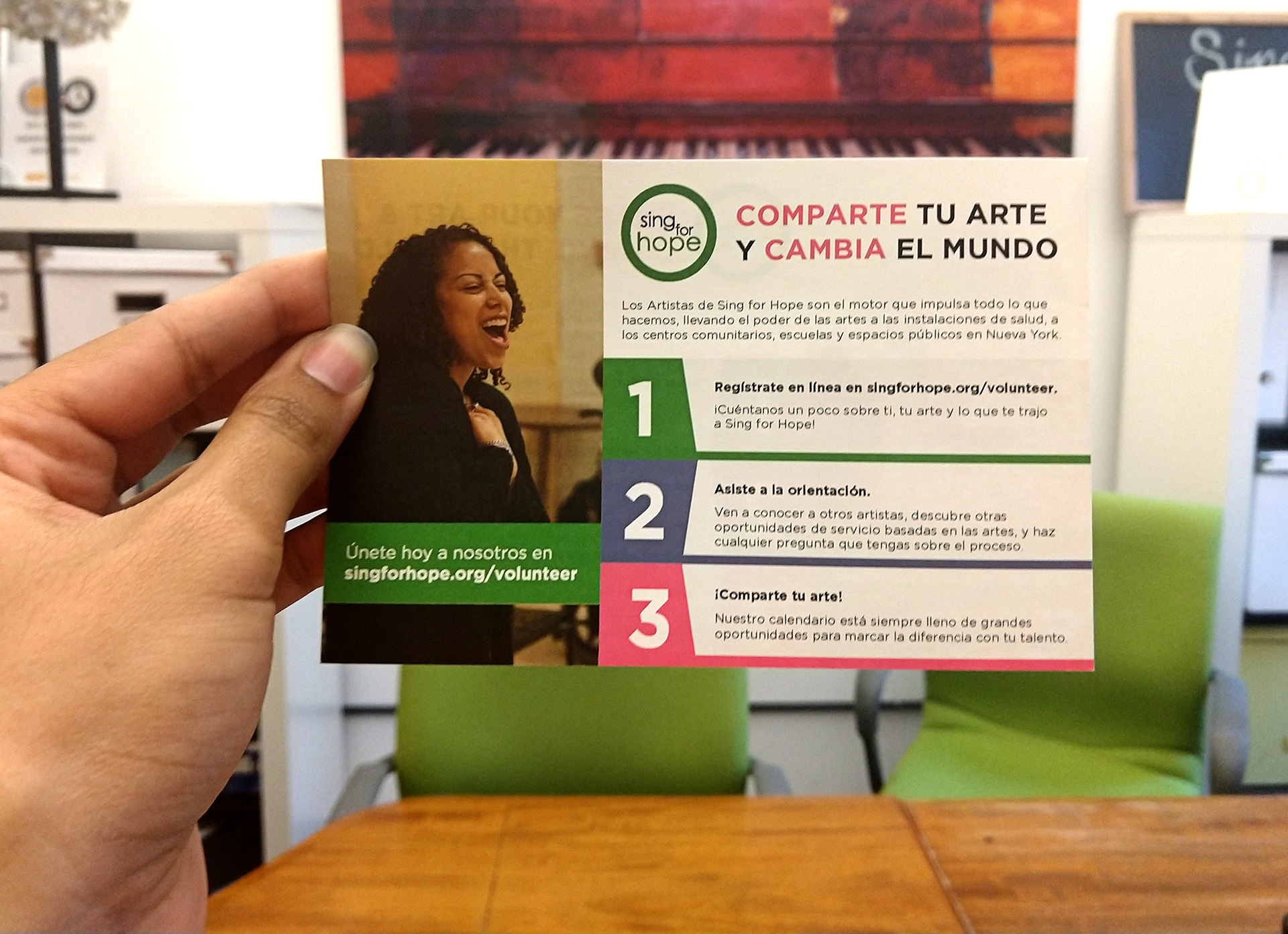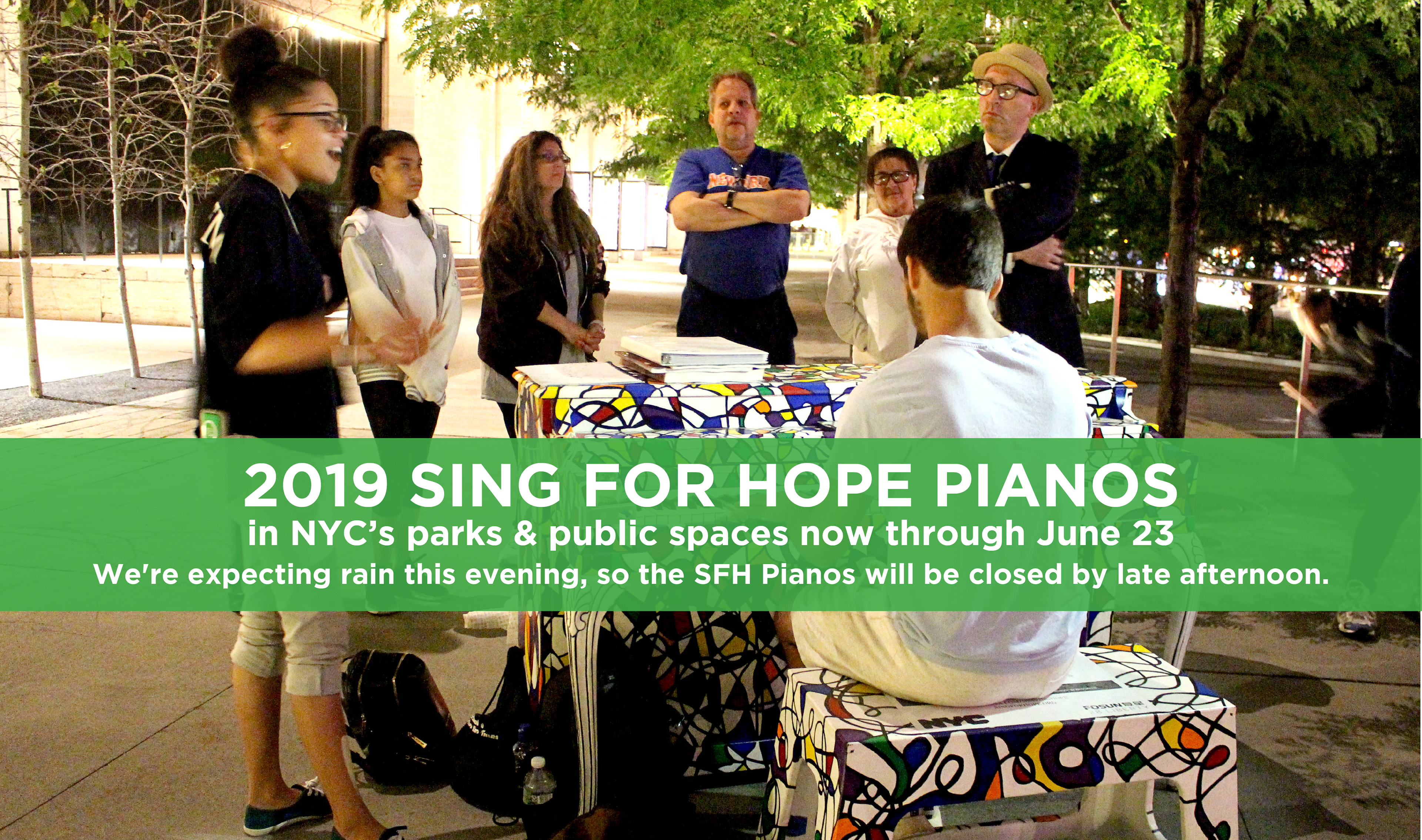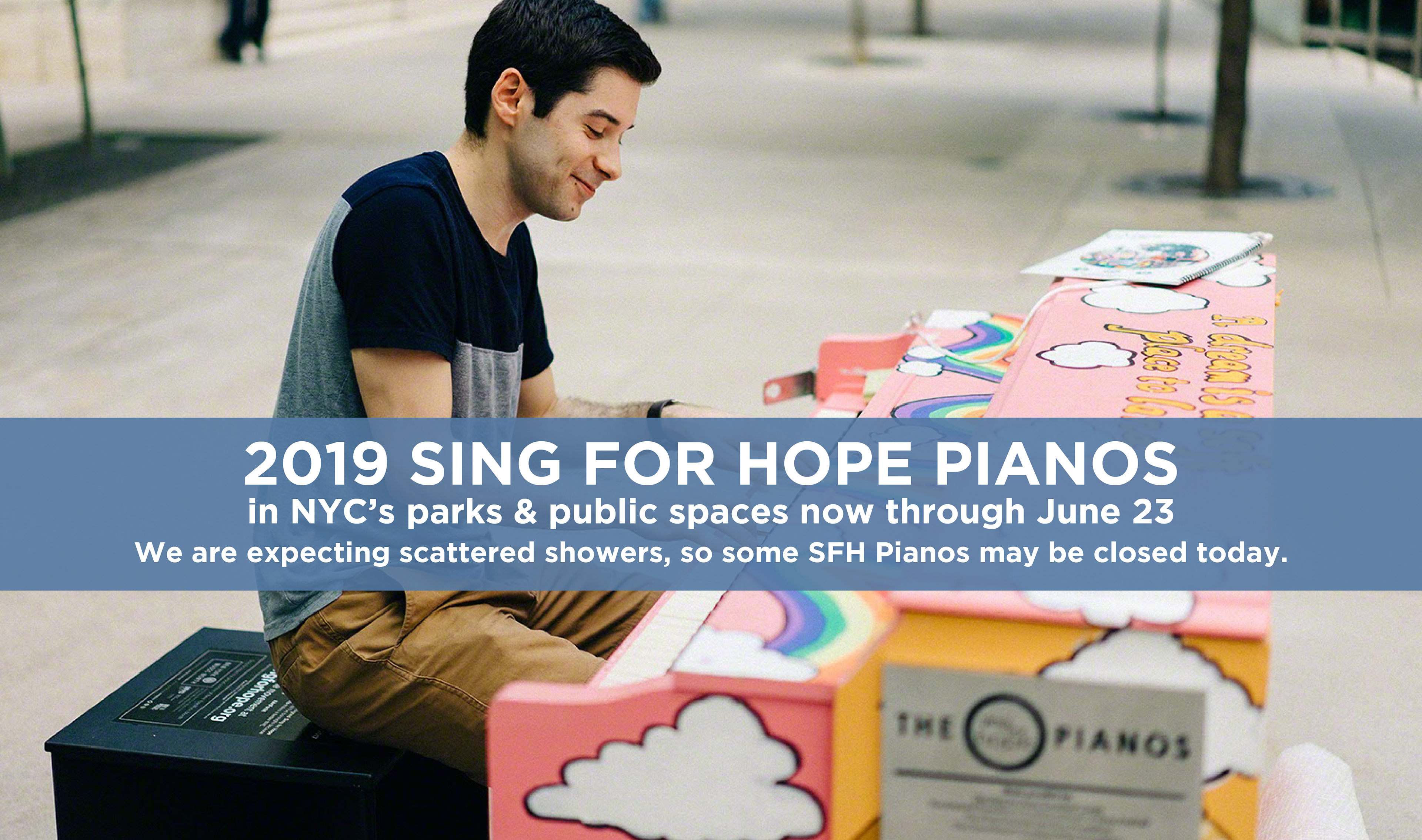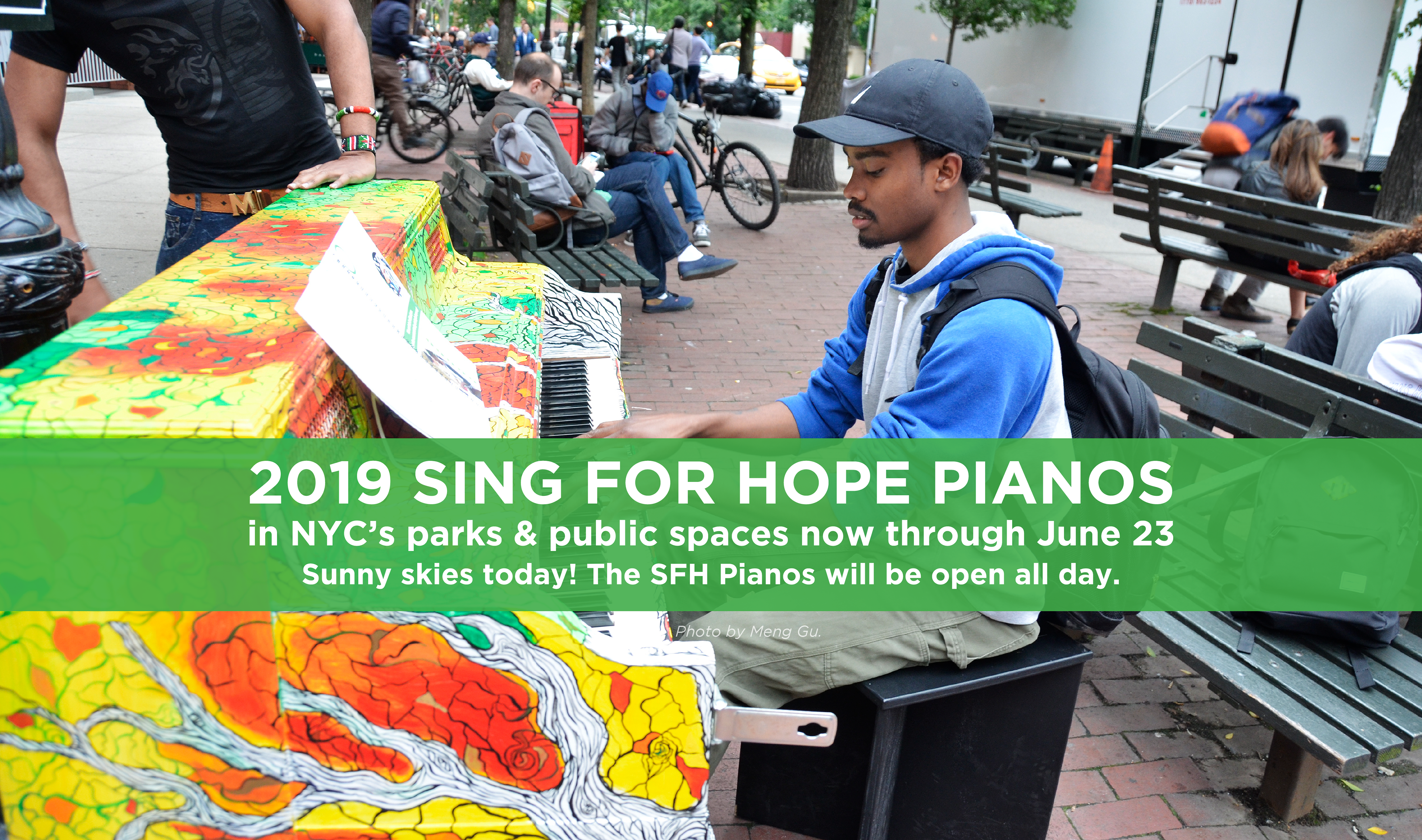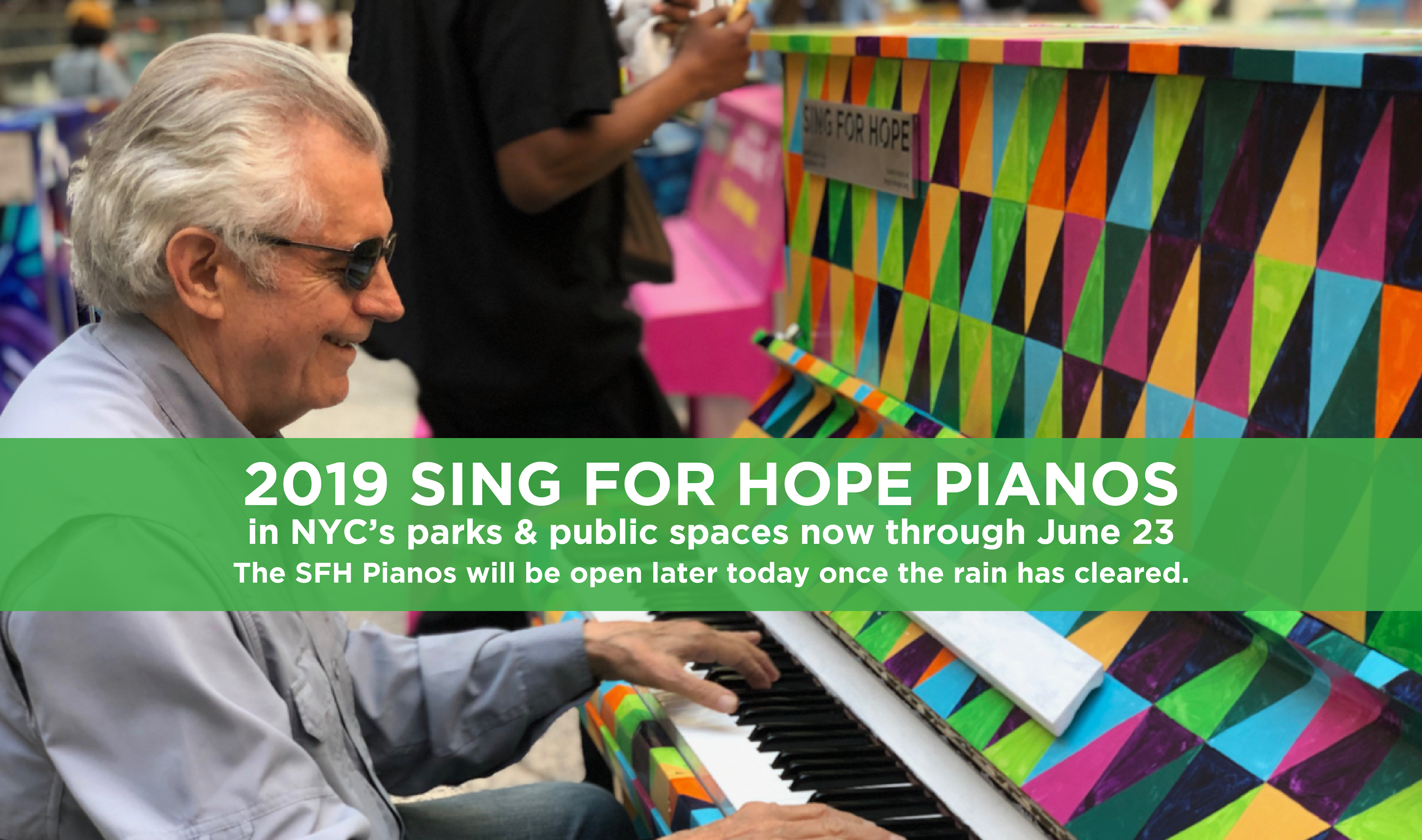 Website banner designs during the Sing for Hope Pianos 2019. Banners would change depending on the weather to notify the public on whether the pianos were closed or open for the day.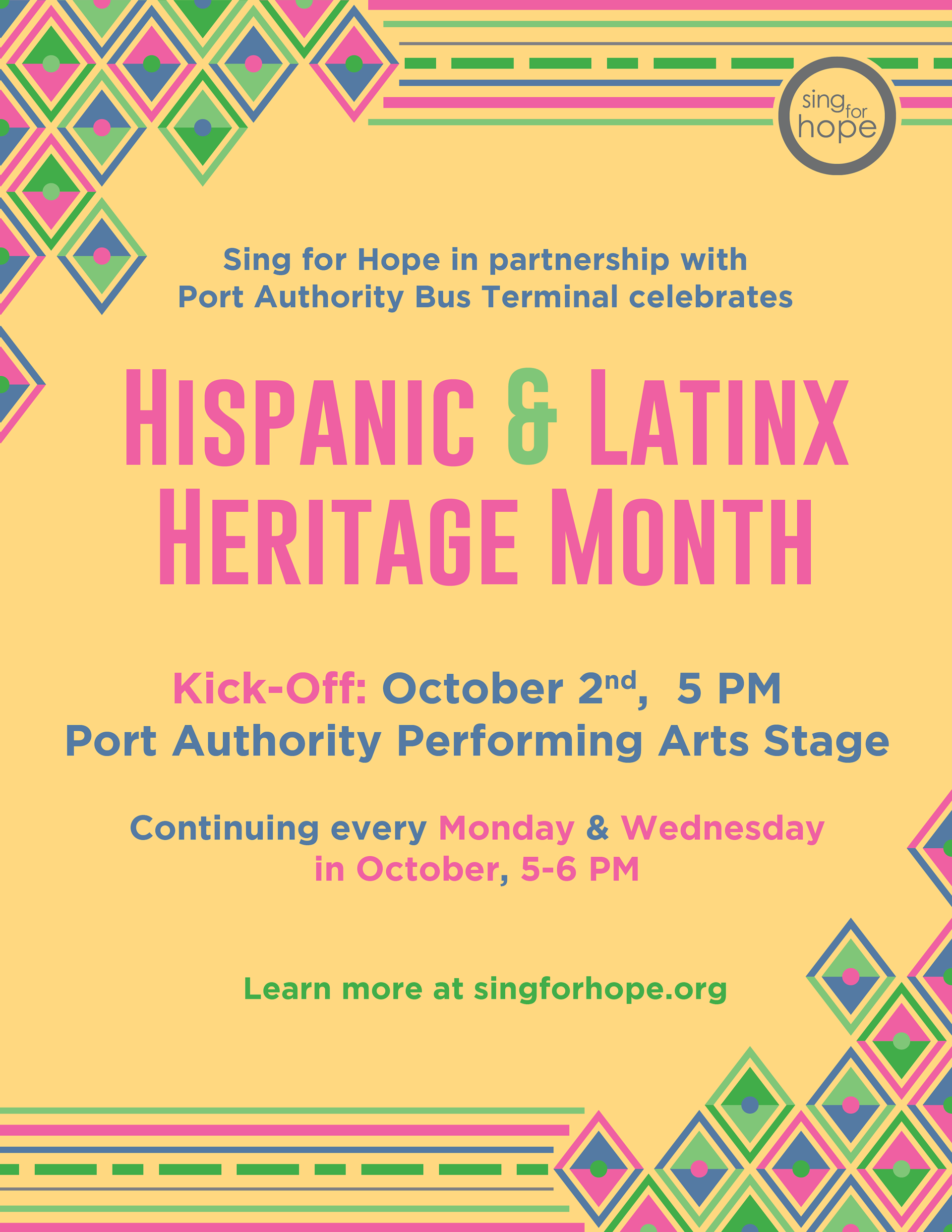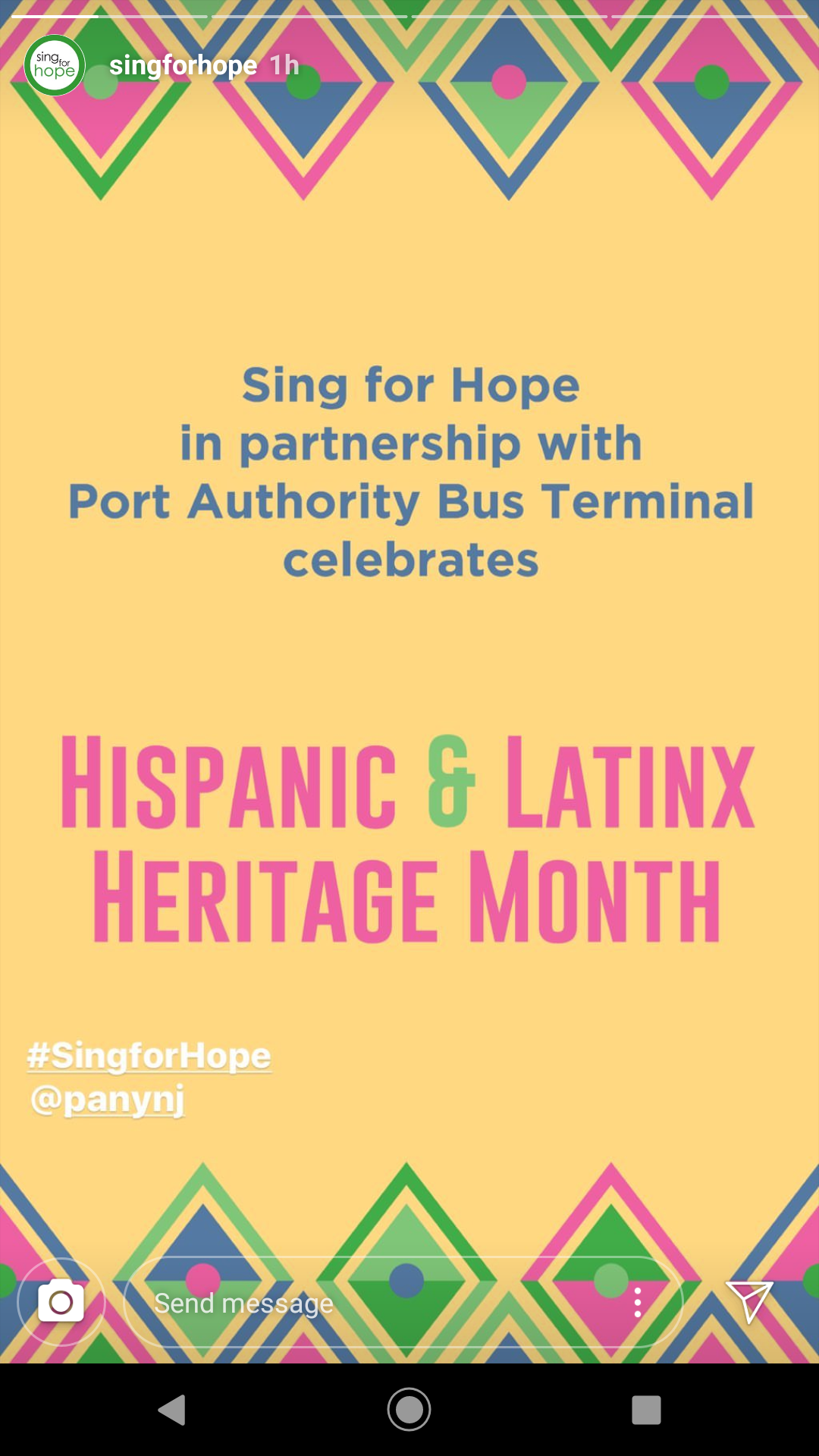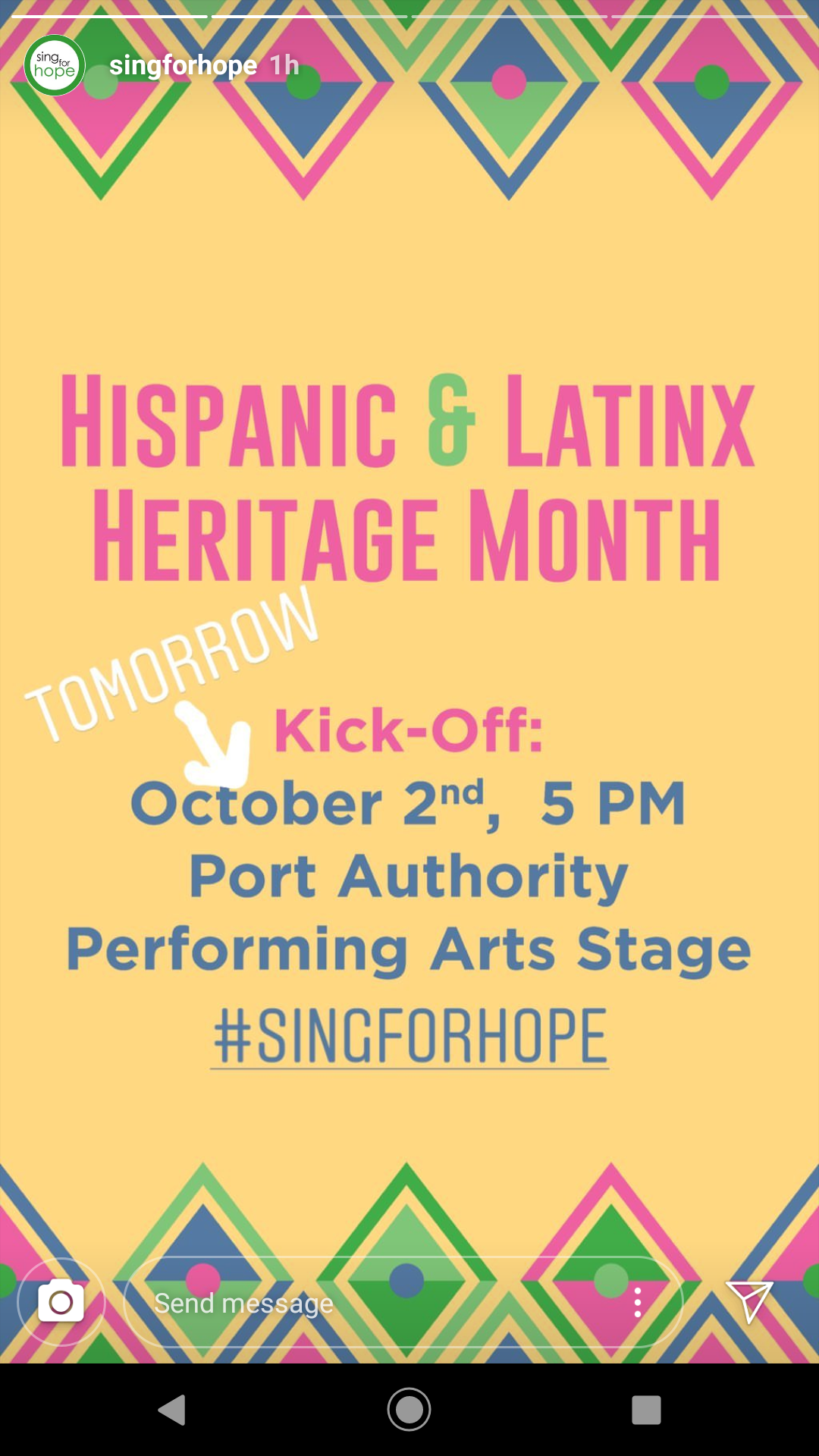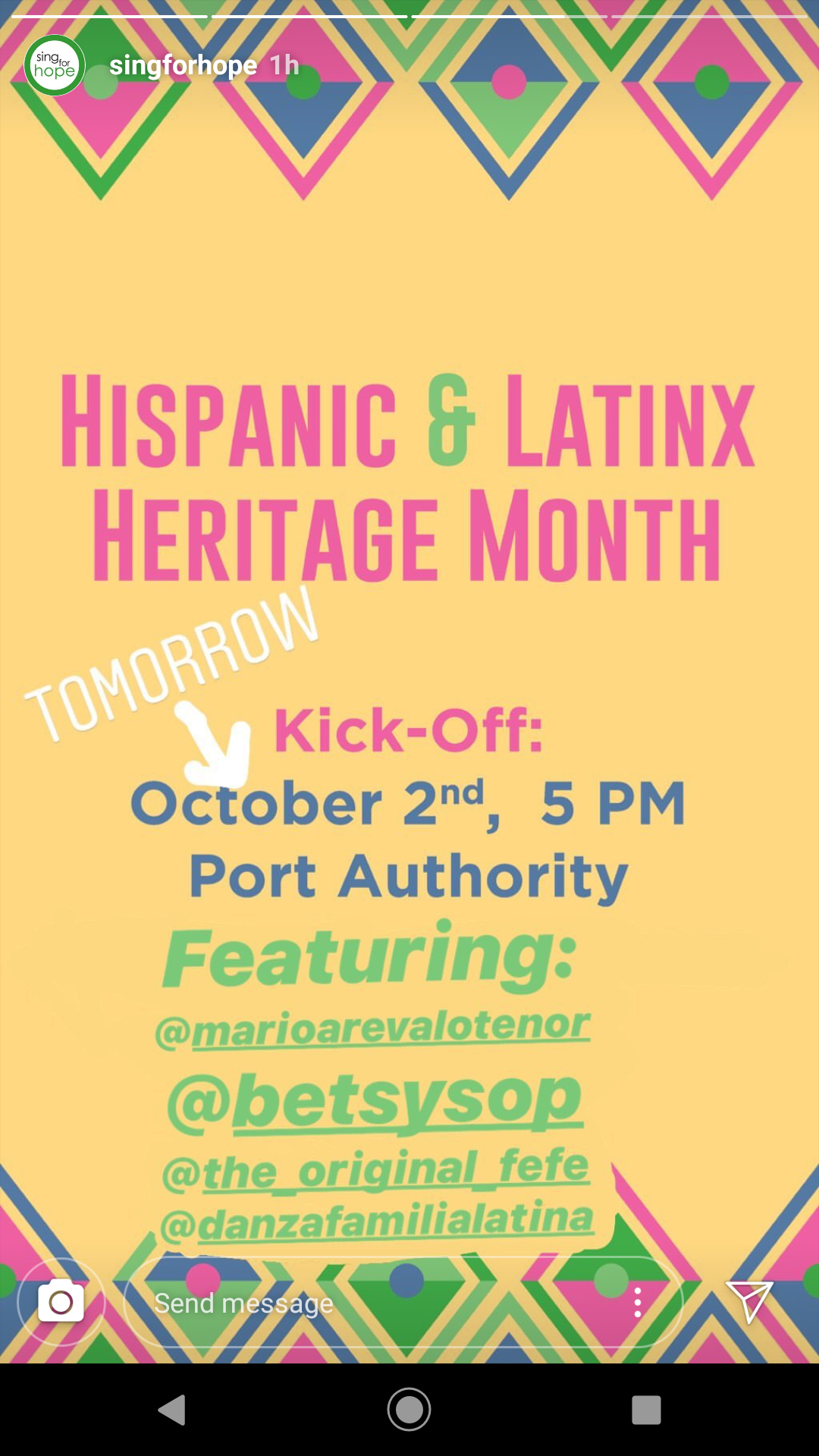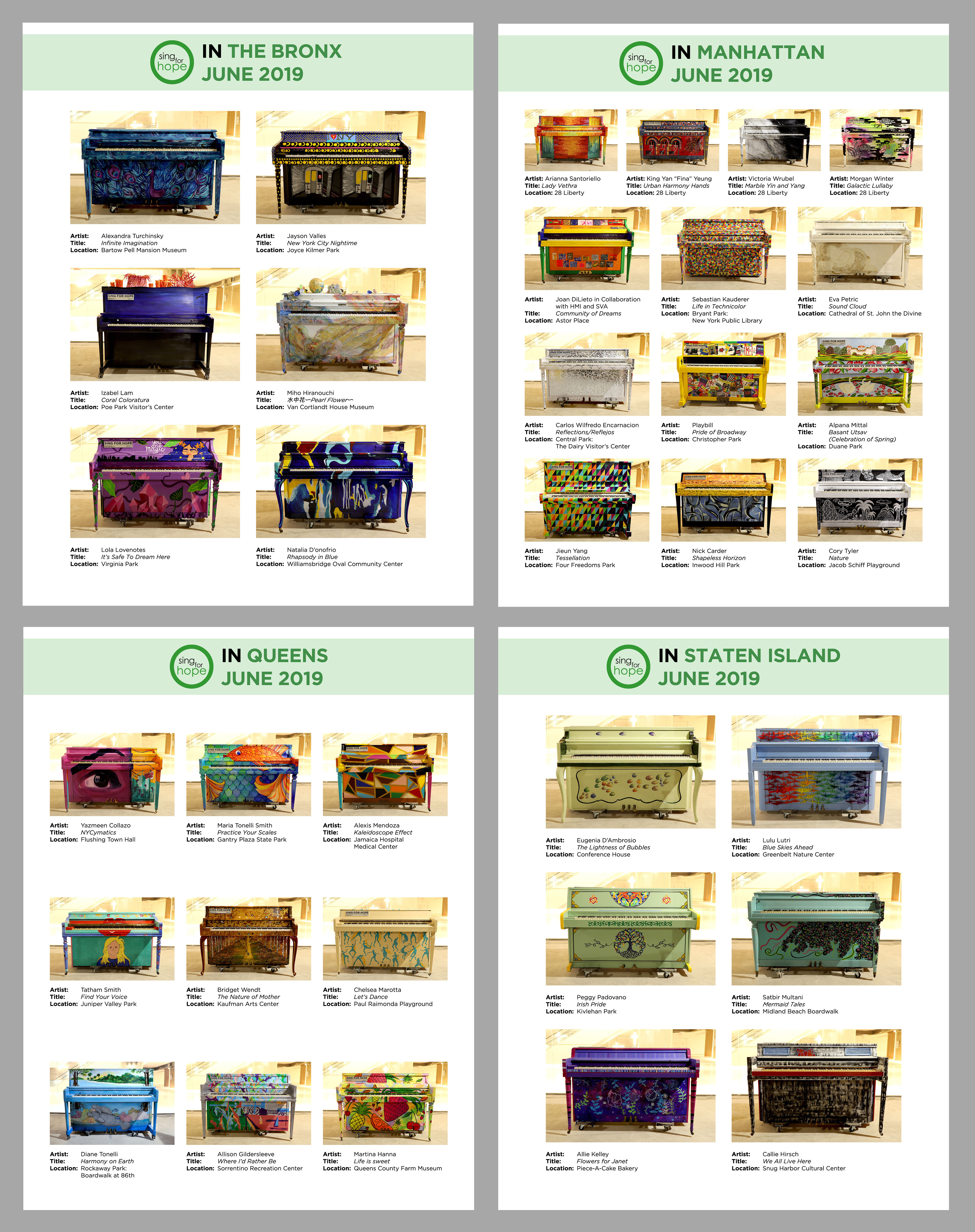 Sing for Hope Piano Sheets by Boroughs. In an effort to appeal to borough and districts presidents,
we announced and invited them to see their local piano(s).