Perkins Peer Advisement program is made to help keep up retention in female students in engineering programs at New York City College of Technology.

The client was looking for a cohesive branding for all six departments currently in it to bring them together, as well as support different collateral such as banners, brochures, postcards, and much more.

Departments include; Architectural Technology, Computer Engineering Technology, Construction Management and Civil Engineering Technology, Electrical and Telecommunications Engineering Technology, and Mechanical Engineering Technology.
Partner: Marlon Palmer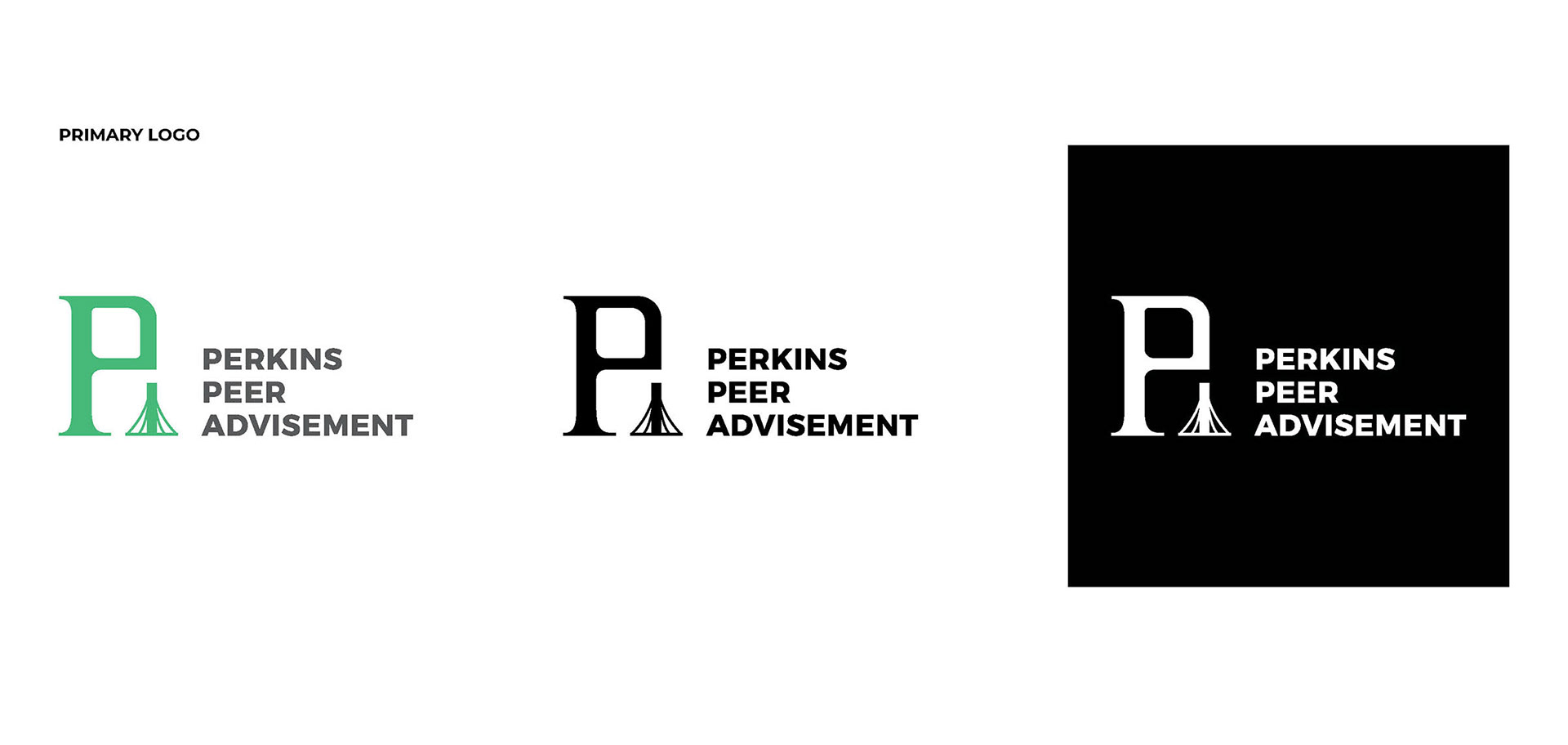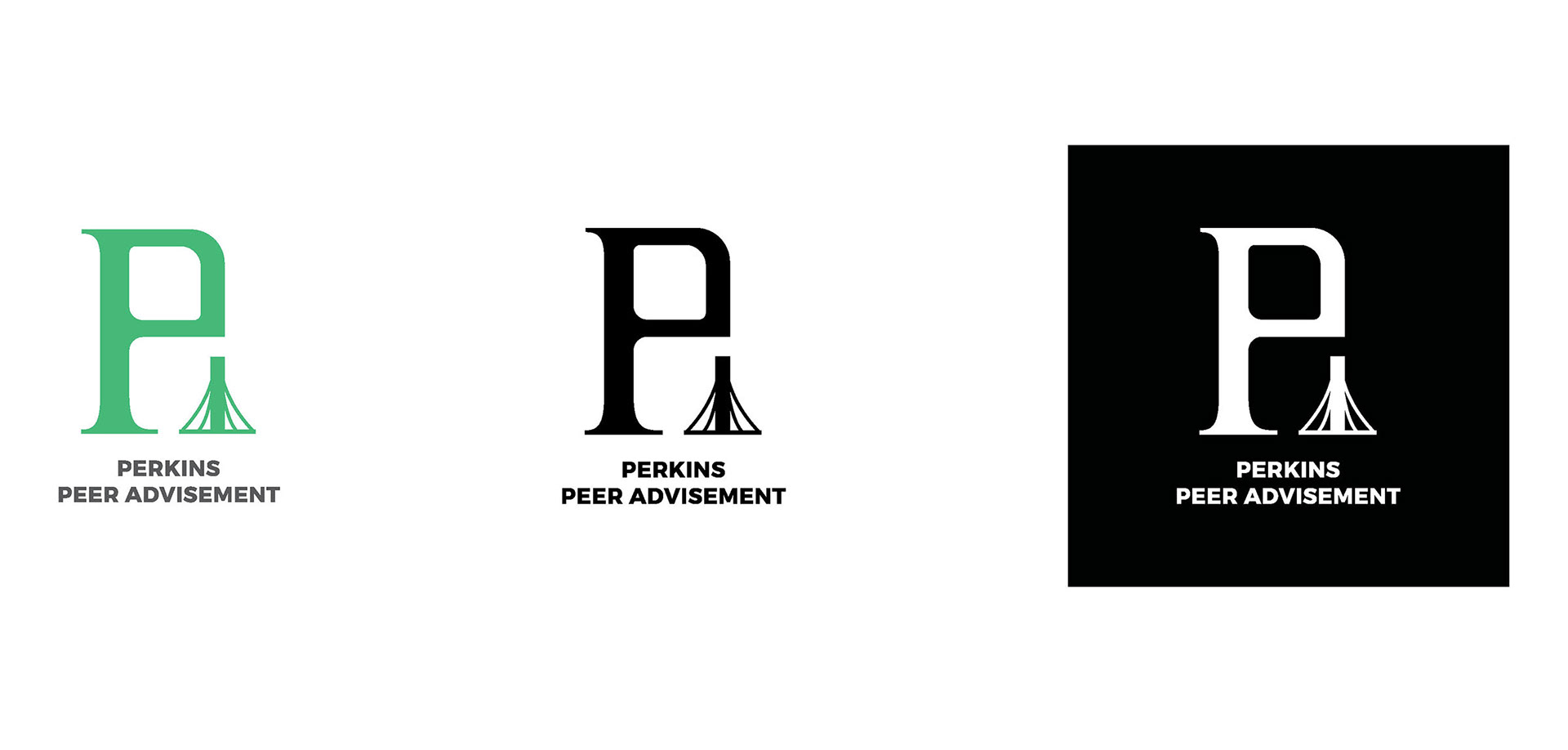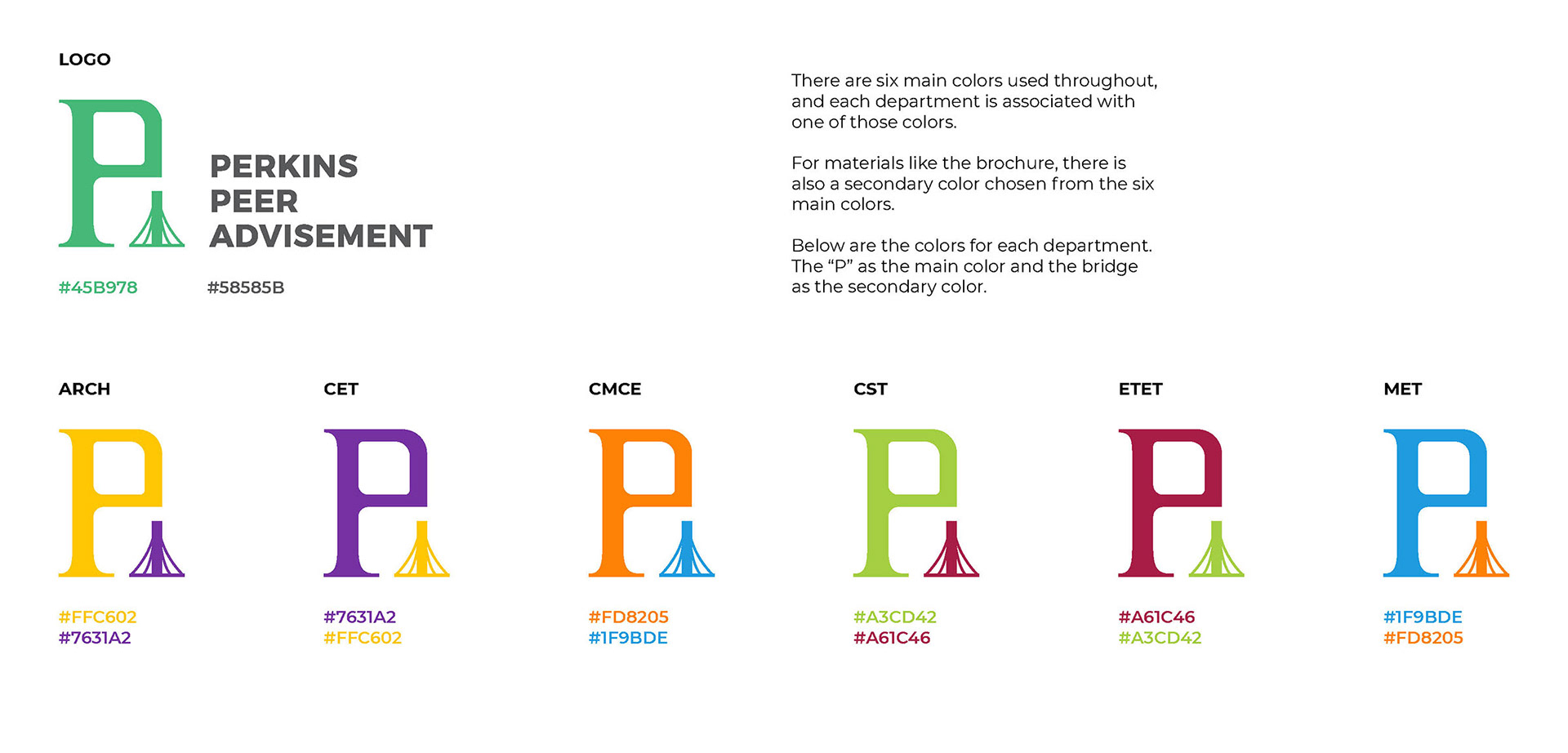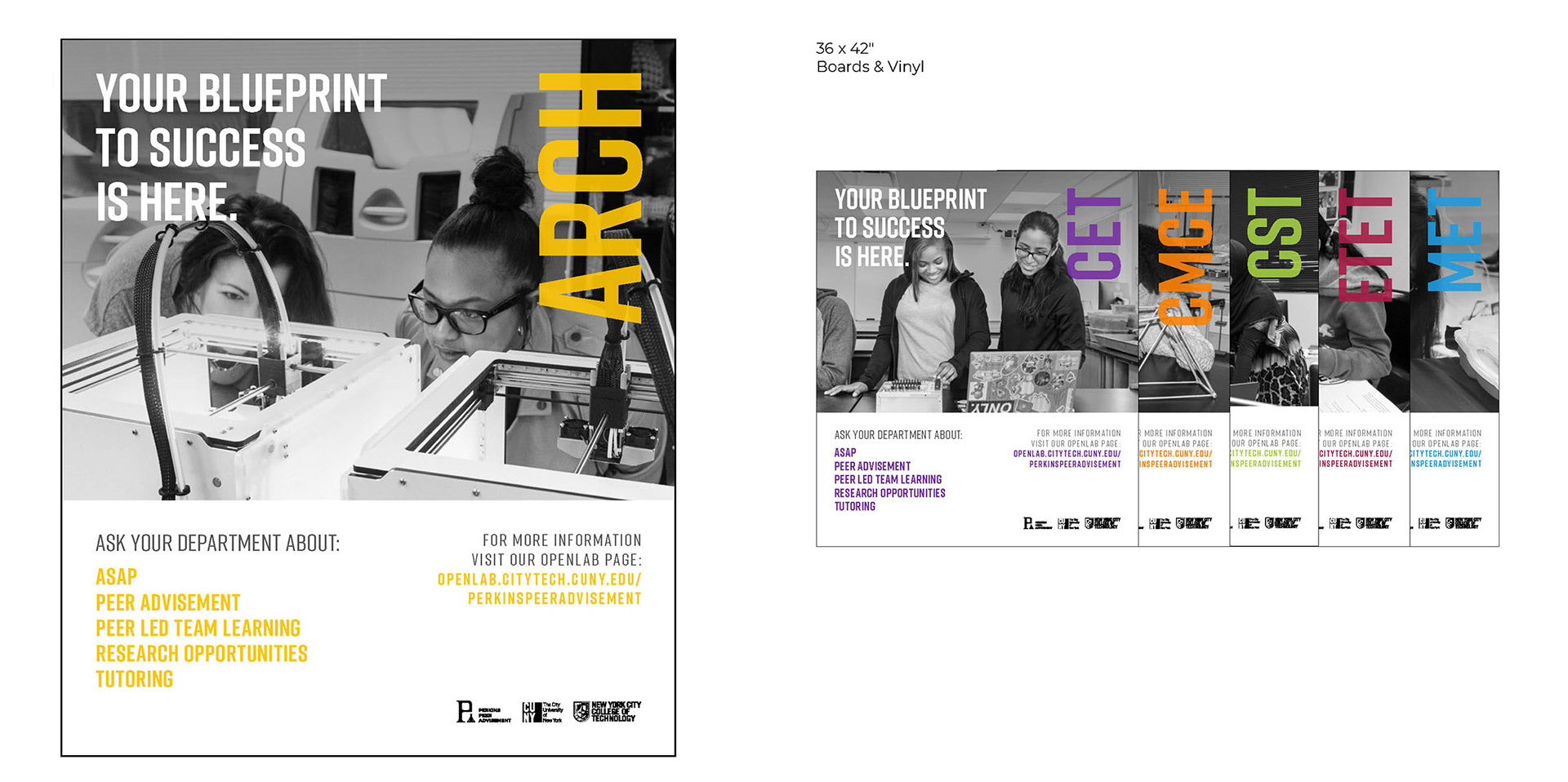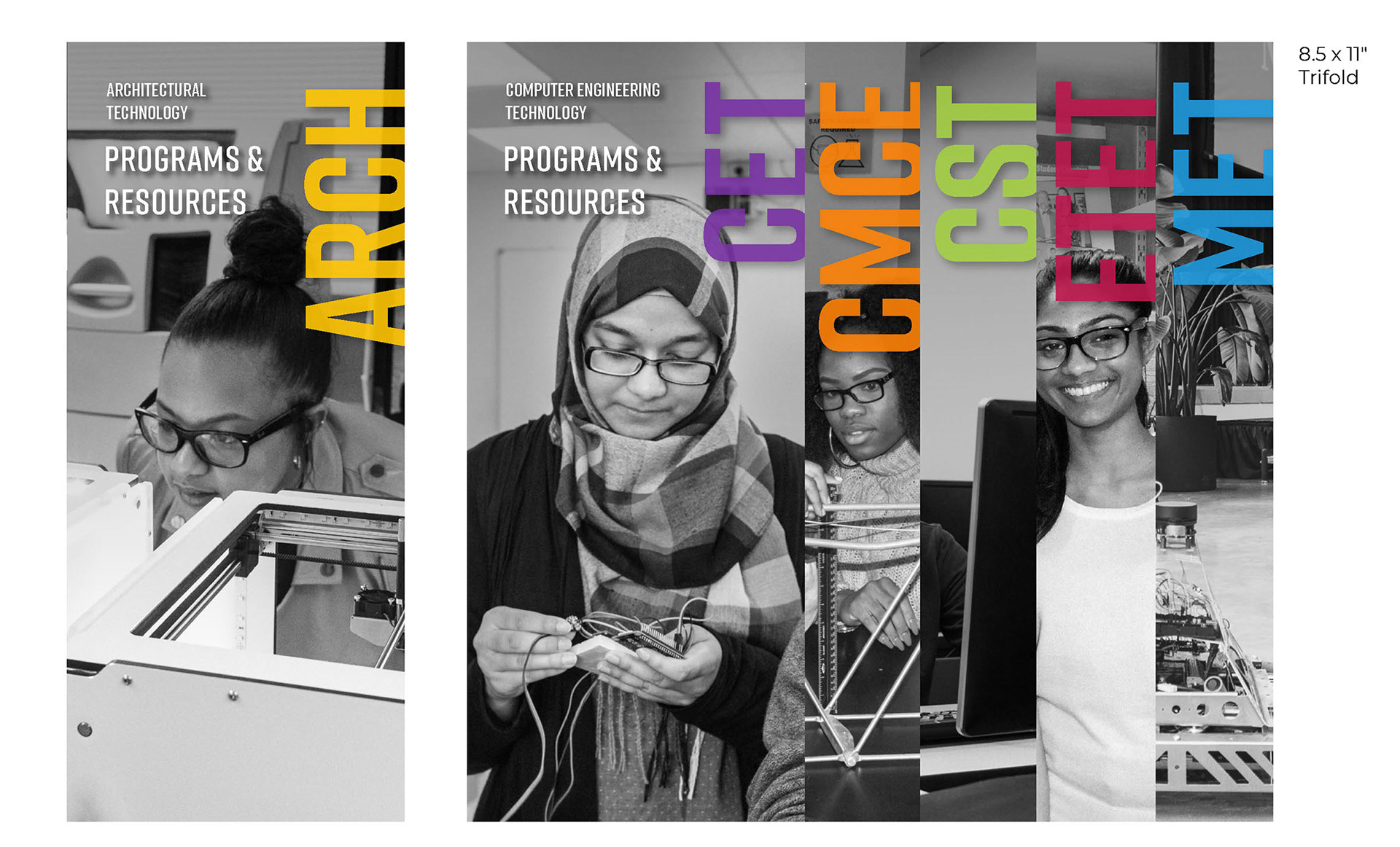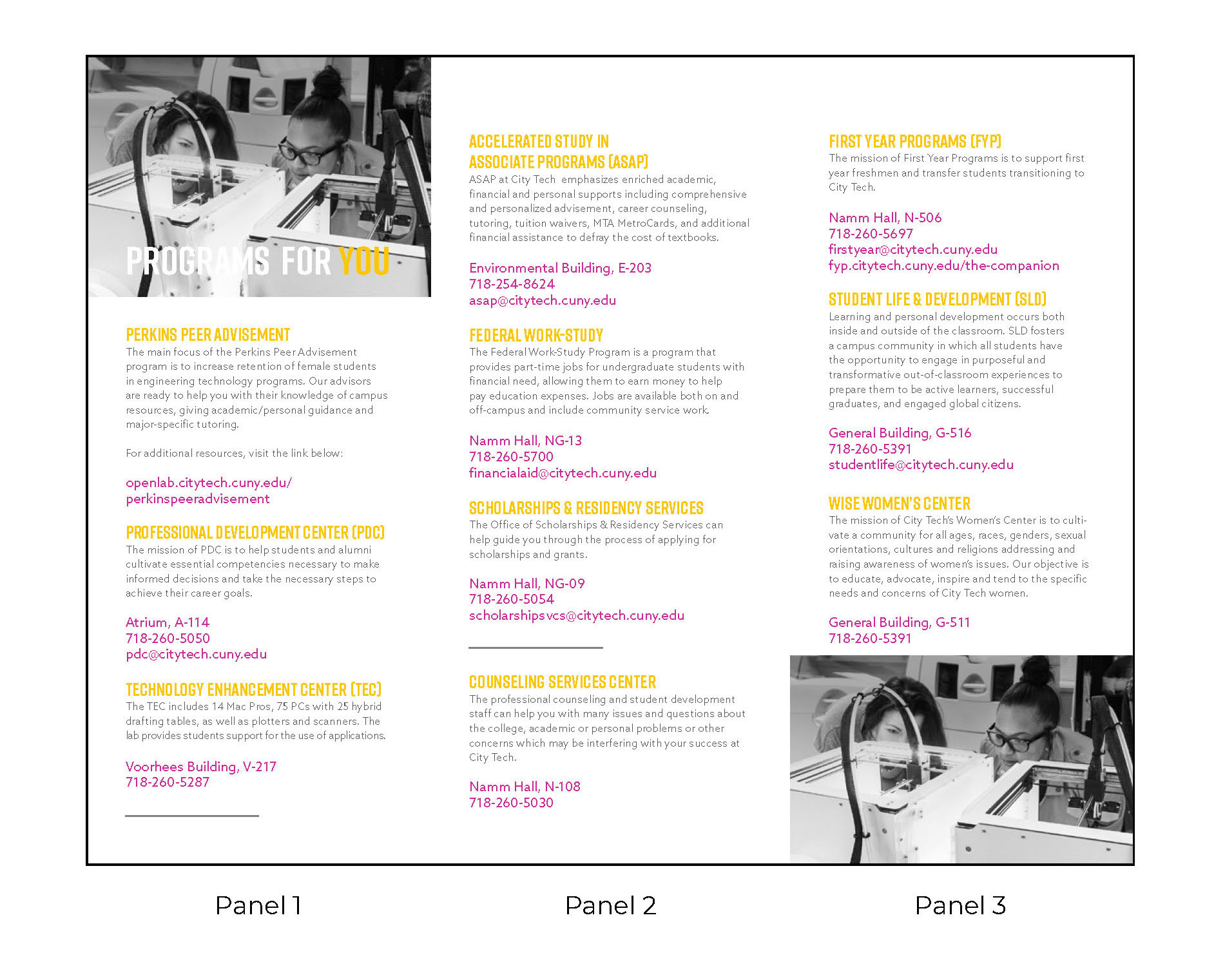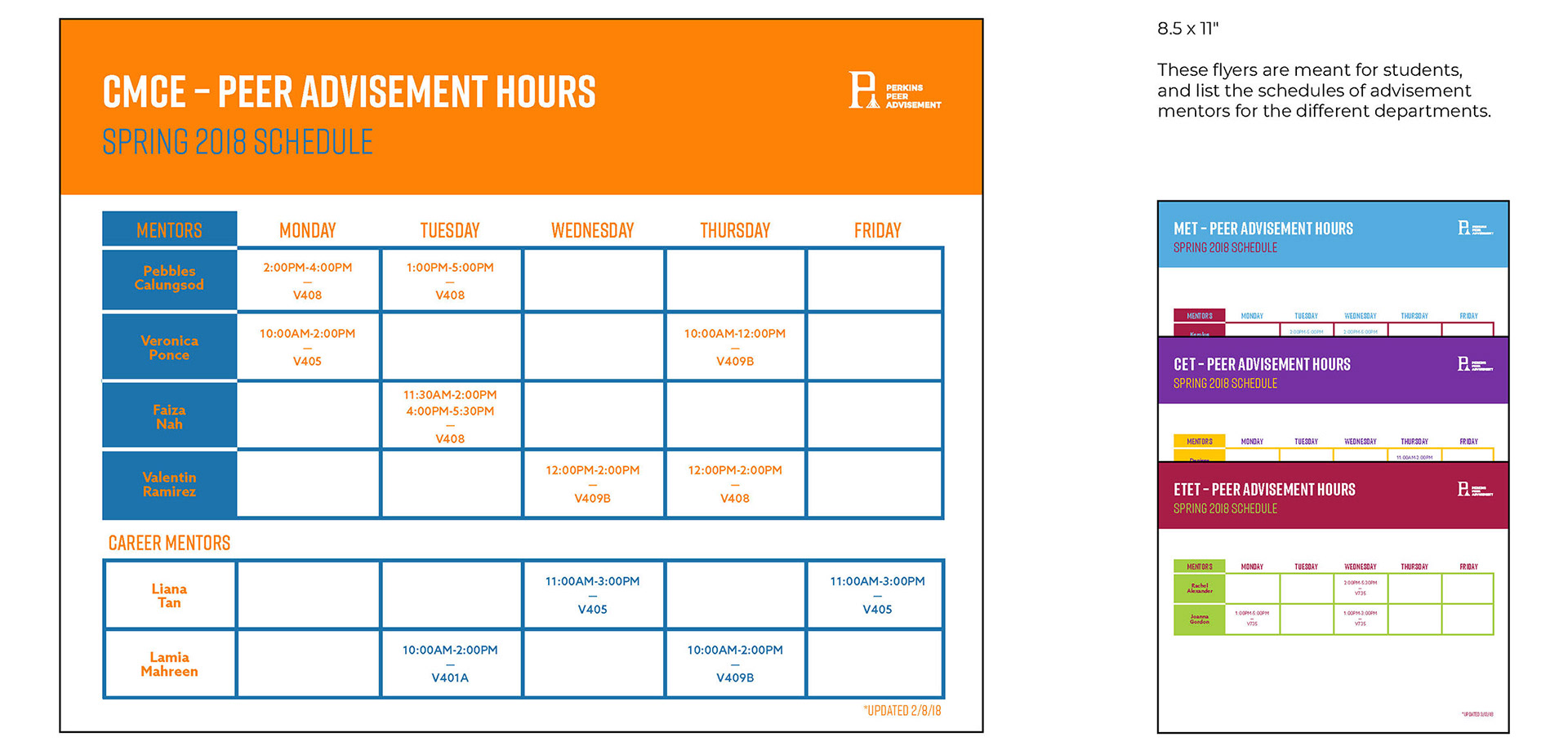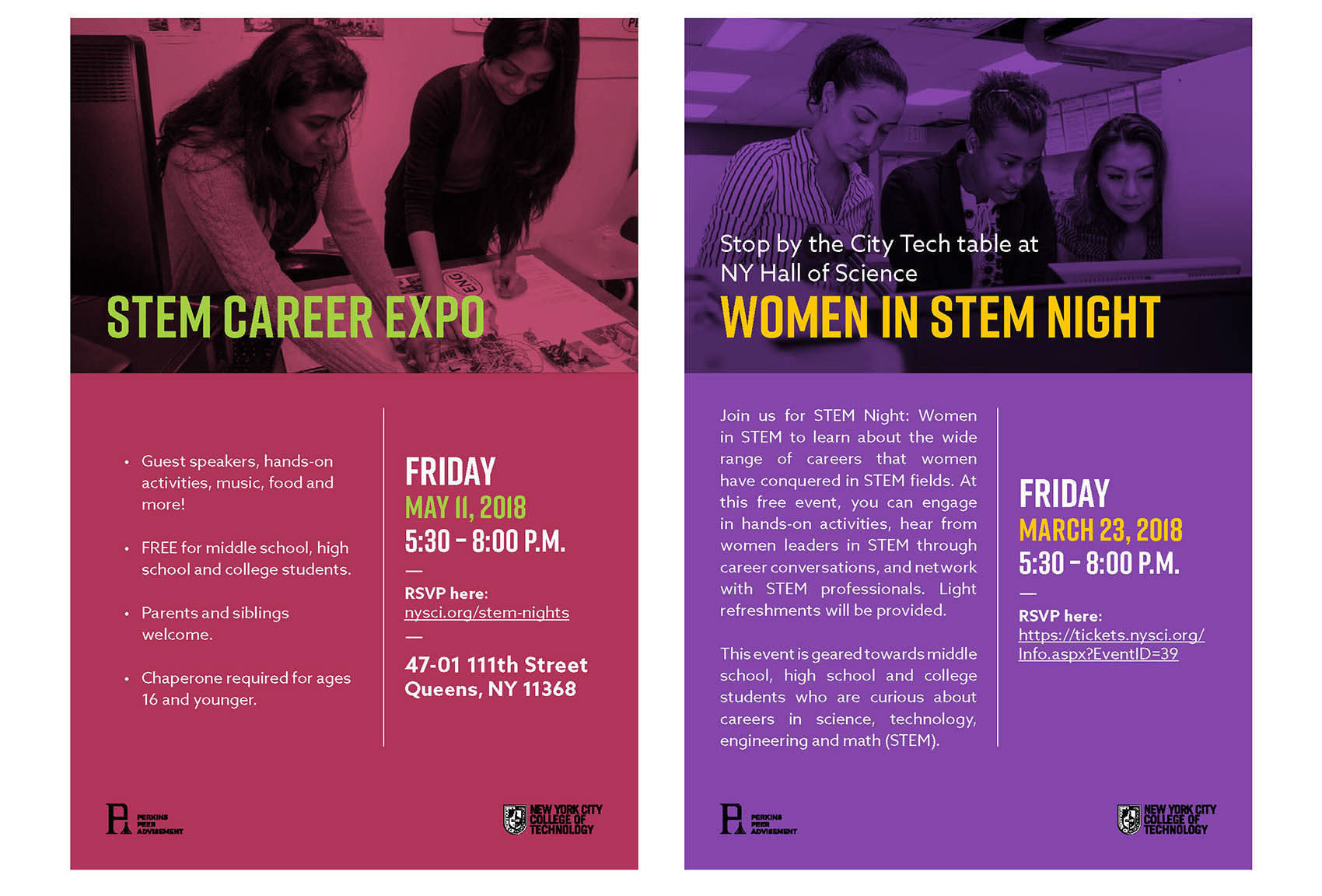 Event flyers and e-invitations