Miru is a planner and app for those who struggle with balancing a lot on their plate, and have been overwhelmed by the amount of tasks ahead of them. Using the best of analog and digital planning, it's meant to be a seamless place to tackle things one task at a time.

[me-ru]
A play on the
origins
of 'mellow',
the core tone of the project.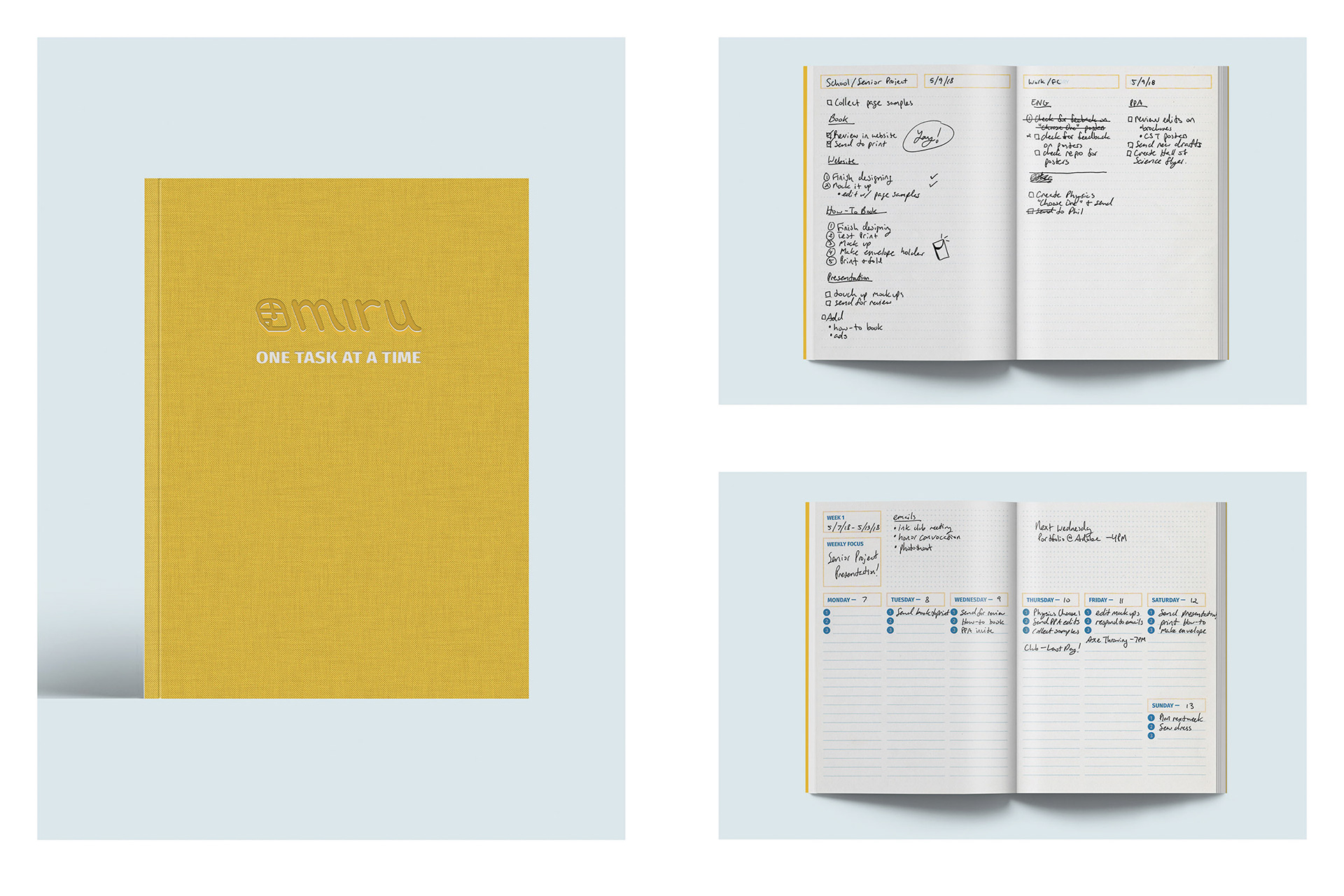 The planner consists of
Plan Pages
, where users can start breaking down projects, makes lists, or take notes, and
Weekly Pages
, undated with numbered tasks to give the user a focus for their week.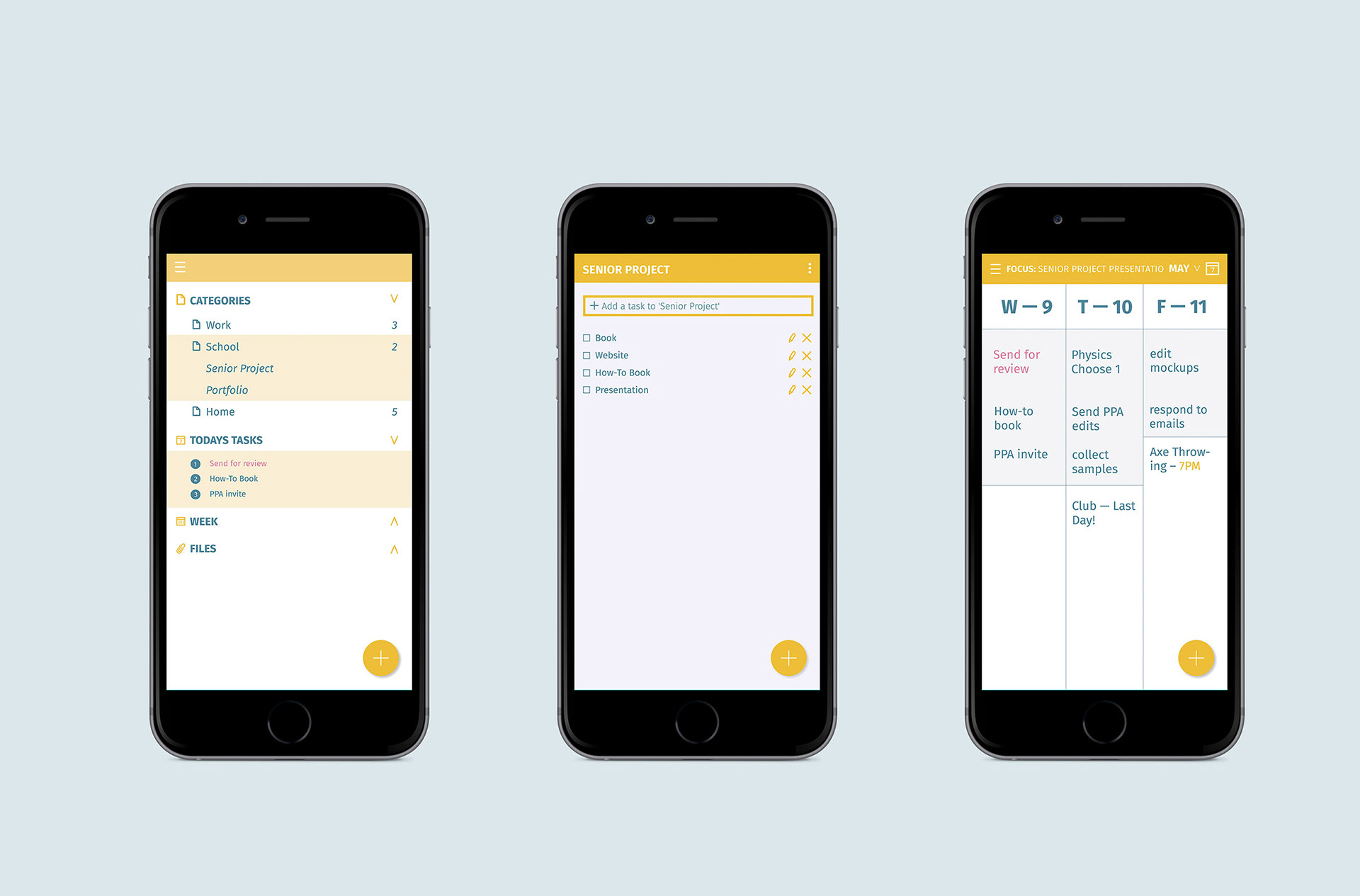 Users will be able to use the app in accompany with the planner or by itself.
All of the Plan and Weekly Pages will be
digitized
to the app by scanning them.
This provides easy access to Miru's target users, and the added benefits of reminders and alerts to tasks they need to get done.
The app also houses all the files they wish to upload that may be related to a task or to reference later.